Hi peeps :)
I hope that you are all OK and that you are having a good week so far. I hope that our East Coast friends are all safe and sound and we are still thinking about you at this awful time – it looked absolutely horrendous on the news. 
It  has gone very cold indeedy here in the jolly old UK, brrrrr. Some of us have even had snow would you believe!!! But compared to what you guys have had, this is nothing. Thoughts and prayers and much love to you all xxx
Hugest of thanks to everybody who joined in last week – there were some great interpretations of our sketches.
And talking of sketches, I've added most of our sketches in a page at the top of this blog, which I hope will make life a little easier for you when you are looking for one for our end of month challenge. Please feel free to use them at any other time though – they are there for inspiration chicksies.
So who was our winner then ?
Woohooo Catherine, this week it's you chick :)
Well done to you and if you e-mail me, I'll pass your details on and hugest thanks to the lovely Simon Says Stamp   for sponsoring us xxx
And check out what Catherine did peeps …..
...  I love the pretty colours and cute critters :)
So onto this week and as it's the first one of the month we have our usual
Anything Goes
theme with the optional extra to make a card or a project for Christmas (well, they will come in handy soon won't they!!!).
But remember this is only an option and if you don't want to use this theme then you don't have to. The main thing is to let loose your creative stuff and make a card that pleases YOU :)
As our regulars will know, the first challenge of the month is sponsored by the lovely Lisa & Laila over at
And they have given us a …
… to give to one lucky winner.
And with so much to choose from in the shop, one lucky girlie is going to be spoiled for choice!!!!
Hugest of thanks for a fabulous prize :)xxx
Guest DT Call Out
Before we get to the cards, this is just to let you know that this week there is a GDT call out. This will be for the months of December and January. Yes, 2 whole months with us lol!! So as always, if you want to be considered, please put GDT after your name with old Linky and we will be in touch with Mr Random's chosen girlies :) Our very own Sharon is now looking after the GDT  and hugest of thanks to her for sorting this for me xxx
So without further ado, let's check out what the PTW crew did this week   …...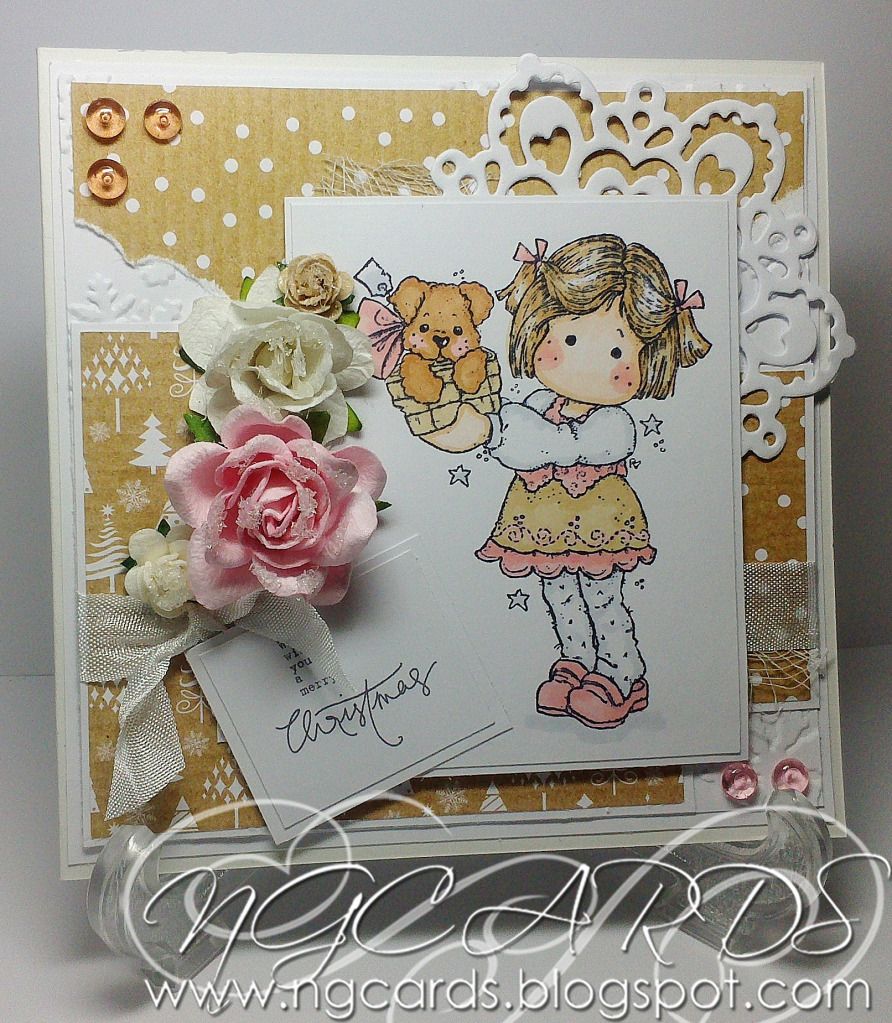 So that's what we did and now it's over to you, and if you get a sec, don't forget to check out our individual blogs and see what else we have been up to.
As always, could we ask a huge favour peeps please.
Could you help to make our job at leaving comments easier by turning off comment verification and enabling comment moderation instead please pretty please xxxx. It's ever so easy to do – see our sidebar – and you won't get spam comments as you can easily reject the comments that you don't want to appear. And also, can we remind you nicely that's it's fine to combine challenges but please, no back linking. We hope you understand that it's only fair to those who make a new card xxx
And also, can I just give you a nice gentle reminder to ask if you could make sure that you link your card and not your blog when using good old Mr Linky please my lovelies. It makes life so much easier for our DT if they don't have to go searching for your cards.
Thanks ever so muchly – we really do appreciate it xxx
Also just to let you know that sometimes it is not possible for the Design Team to leave a comments on every entry, with these Blogger issues that some of us are having at the mo – grrrrrr what a nightmare. But please be assured that we do stop by and we are doing our best and every single eligible entry goes into the draw for our prizes even if we don't manage to leave you a comment.
Thanks for bearing with us and huggiest of hugs to all xxx
Edited to add that we have an email entry from Polona in Slovenia. Thank you for sending us your lovely card Polona.
And finally don't forget to put GDT after your name if you want to be part of our GDT in December and January.